CHURCH OF SCIENTOLOGY

JOHANNESBURG
From its complex in the Kensington community, the Ideal Org serves a growing congregation across Gauteng Province.
Videos
Watch a Video Tour
Watch the Grand Opening
PHOTOS
WEBSITE

Learn more about the Church of Scientology Johannesburg, their Calendar of Events, Sunday Service, Bookstore, and more. All are welcome. Go to www.scientology-joburg.org/
Visit Website
MAP
LOCATION
Address:
165 Langermann Drive, corner of Grays Terrace
Kensington, Johannesburg 2094
South Africa

Phone: 087-150-6514
SCHEDULE
Hours
Open Every Day

JOHANNESBURG SCIENTOLOGY LIFE IMPROVEMENT CENTRE
MAP
LOCATION
Address:
20 Station Street
Johannesburg, 2000
South Africa

Phone: 27-011-607-2100
SCHEDULE
Hours
Open Every Day

GRAND OPENING EVENT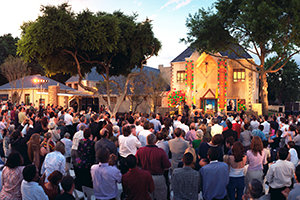 A NEW CHURCH IN THE CRADLE OF CIVILIZATION
Dedicating the first Ideal Church of Scientology on the African continent, Mr. David Miscavige, Chairman of the Board of Religious Technology Center and ecclesiastical leader of the Scientology religion, addressed South African Scientologists and honored guests at the opening of the new Church of Scientology of Johannesburg on November 1, 2003.
"Where do we all gather this evening, the eyes of the Scientology world fixed upon us? Not America, not England nor Denmark. They are fixed on Africa. Because what you have created is the finest Class V Church in Scientology. Tonight Johannesburg stands as Number One."