DAVID MISCAVIGE
CHAIRMAN OF THE BOARD RELIGIOUS TECHNOLOGY CENTER
& ECCLESIASTICAL LEADER OF THE SCIENTOLOGY RELIGION
A BIOGRAPHY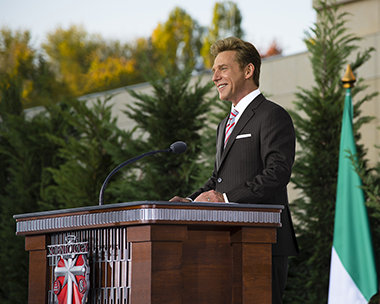 David Miscavige is the ecclesiastical leader of the Scientology religion. From his position as Chairman of the Board of Religious Technology Center (RTC), Mr. Miscavige bears the ultimate responsibility for ensuring the standard and pure application of L. Ron Hubbard's technologies of Dianetics and Scientology and for Keeping Scientology Working.
In that capacity, Mr. Miscavige has redefined the term "religious leader" to fit the tasks necessary to direct a truly unique, contemporary religion—a religion born in the twentieth century, which has achieved an unprecedented level of expansion in the twenty-first century, including some 11,000 Churches, Missions and affiliated groups across 167 nations… READ MORE »
MORE OF DAVID MISCAVIGE'S BIOGRAPHY
Opening a new breed of Church in major cities, Scientology doubled its size in the past five years.
To meet the skyrocketing demand for Dianetics and Scientology services and social betterment programs throughout the world, and utilizing the technological advances of the 21st century, Mr. Miscavige launched the Ideal Org (short for "organization") strategy to transform all Scientology Churches into Ideal Churches and accomplish the goal L. Ron Hubbard set for Scientologists—to one day create Churches that were the physical embodiment of Scientology technology to help all beings attain spiritual freedom…
READ MORE »
Nowhere is the growth of the Scientology religion more in evidence than at Flag, its spiritual headquarters in Clearwater, Florida. Planned to ensure the most important Scientology religious retreat continues to meet the increasing need for its services, what began with a single property in 1975 now spans a complex of some 50 buildings over a nine-mile grid, totaling upwards of two million square feet. … READ MORE »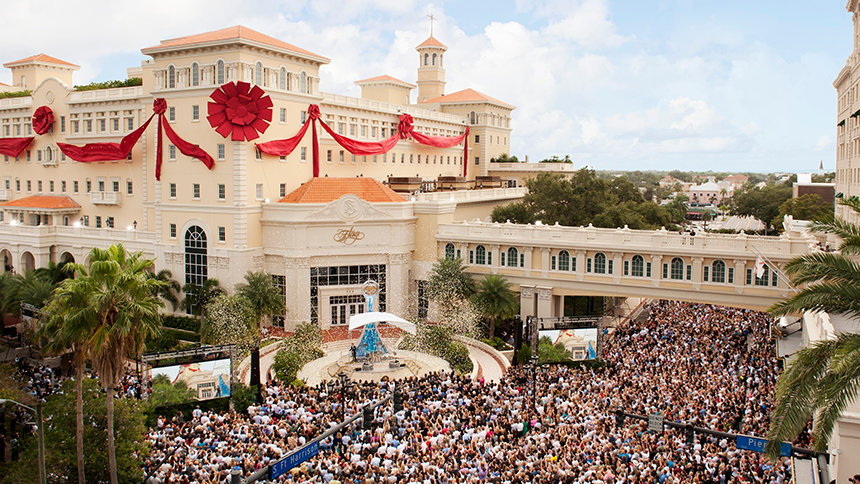 While the history of Scientology has seen many attempts to make all of Mr. Hubbard's works available in as many languages as possible, complete success has always been elusive. Whether limitations… READ MORE »
Since the release of the Dianetics and Scientology Basic Books and Lectures in 2007, Scientologists have flooded into their Churches in greater numbers than ever. Demand for the materials has grown exponentially and, as parishioners have progressed through those books and lectures, the numbers of new people coming in to find out about Scientology have likewise grown. … READ MORE »