YOUR PERSONALIZED EXPERIENCE
You are most interested in
Spiritual technology
You are in:
FREE ONLINE COURSE
The Dynamics of Existence
For millennia, Man has attempted to assess his place in this material world. How should he relate to the rest of life and to his fellows? What are his true responsibilities and to whom?
Definitive answers were not forthcoming, not from the ancient Greeks nor from the materialist thinkers of recent times.
Recommended based on your interest: spiritual technology
FREE ONLINE PERSONALITY TEST
Are you curious about yourself?
Learn the 10 personality traits that will influence your entire future. You can be more competent, successful and happier than you ever thought possible. Once you identify the key areas that need improvement, you can then take the steps to overcome them. The test takes about an hour and includes a free one-on-one consultation based on your test results.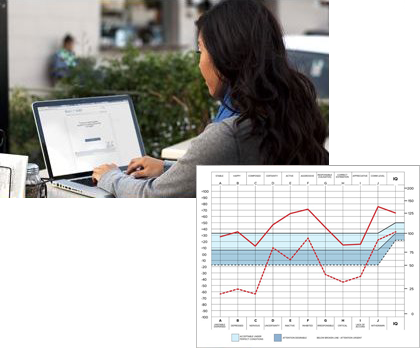 VISIT A CHURCH OF SCIENTOLOGY
Discover your passion, your purpose, your full potential.
The best way to find out how Scientology can help you learn about yourself as a spiritual being is to visit a Church of Scientology. Scientology is workable. It offers practical tools—real solutions you won't find anywhere else. There are services you can take based on your interests:
Scientology Introductory Auditing
Free Introductory Film: An Introduction to Scientology
Recommended based on your interest: spiritual technology
YOUR CLOSEST CHURCH OF SCIENTOLOGY
Dianetics and Scientology books contain fundamental principles about the mind, spirit and life that you can put to use in improving your life right away.
Recommended for you:
SCIENTOLOGY: THE FUNDAMENTALS OF THOUGHT

Designated by L. Ron Hubbard as the Book One of Scientology. After having fully unified and codified the subjects of Dianetics and Scientology came the refinement of their fundamentals. Originally published as a résumé of Scientology for use in translations into non-English tongues, this book is of inestimable value to both the beginner and advanced student of the mind, spirit and life. Equipped with this book alone, one can begin a practice and perform seeming miracle changes in the states of well-being, ability and intelligence of people. Contained within are the Cycle-of-Action, Conditions of Existence, Eight Dynamics, ARC Triangle, Parts of Man, the full analysis of Life as a Game, and more, including exact processes for individual application of these principles in processing. Here, then, in one book, are the very fundamentals of Scientology for application across one's entire life and the means to uplift the entire culture.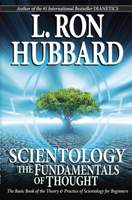 Recommended based on your interest: spiritual technology
YOU MAY ALSO BE INTERESTED IN
Global Humanitarian Initiatives & Affiliated Social Betterment Programs Supported by the Church of Scientology
Drug abuse and criminality, intolerance and inhumanity, disasters both natural and man-made pervade and degrade every segment of society. So daunting are these issues that efforts to eliminate them are all too often overshadowed by efforts to merely contain the damage.
In recognition of the vital necessity to stem the downward spiral, the Church of Scientology and its members sponsor secular education programs that effectively curb drug abuse, instill tolerance, raise awareness of human rights and uplift morality across whole populations.