ADVANCED ORGANIZATION LOS ANGELES
At the top of the Ideal Pacifica Bridge stands the new Ideal Advanced Organization of Los Angeles (AOLA). AOLA provides advanced religious services to Scientologists across the Americas.
GRAND OPENING EVENT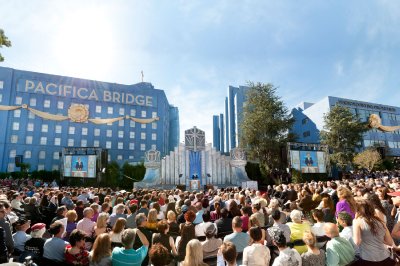 An LRH Dream Realized: The Ideal Pacifica Bridge
LEARN MORE
PHOTOS
MAP
LOCATION
Address:
1306 L. Ron Hubbard Way
Los Angeles, CA 90027
United States

Phone: (323) 953-3300
SCHEDULE
Hours
Open Every Day
Mon
–
Fri
9:00 a.m.–10:00 p.m.
Sat
–
Sun
9:00 a.m.–6:00 p.m.